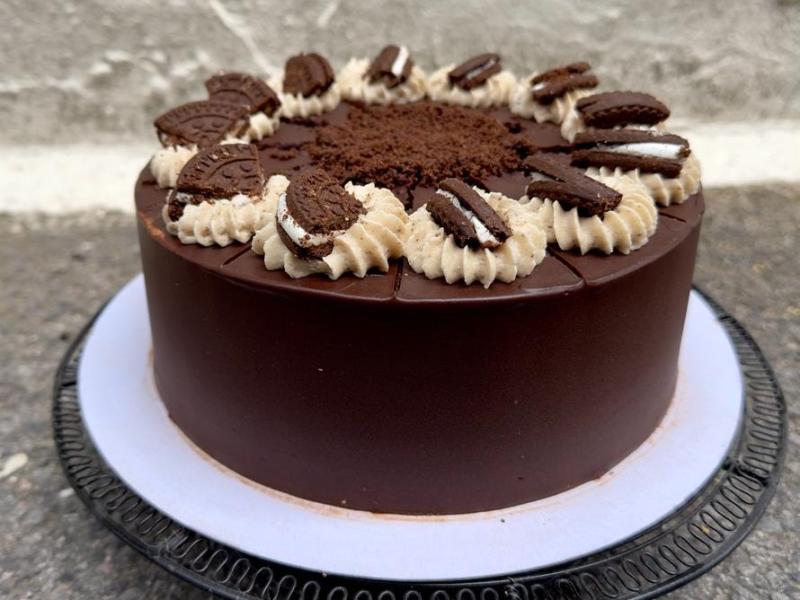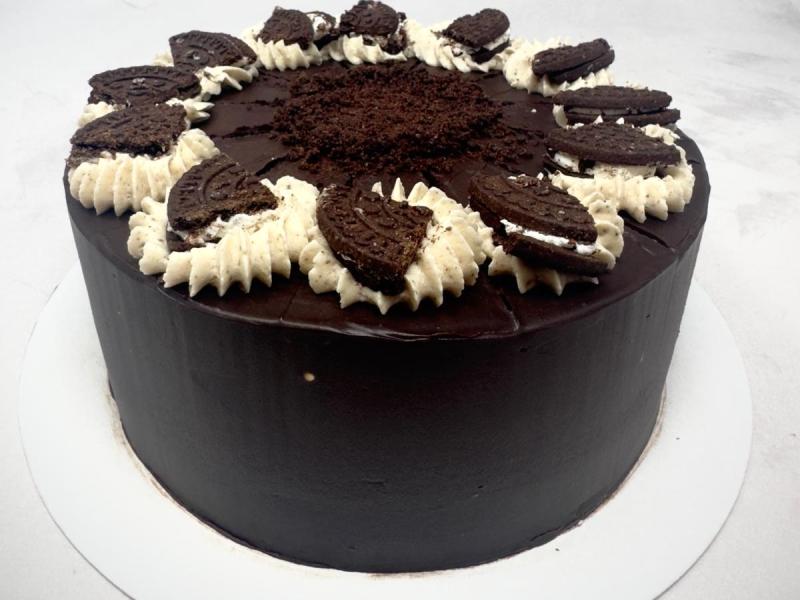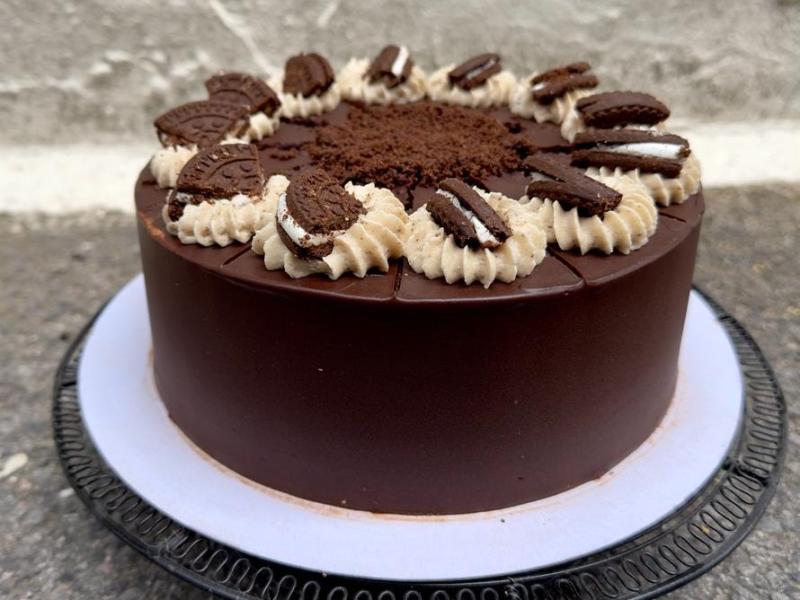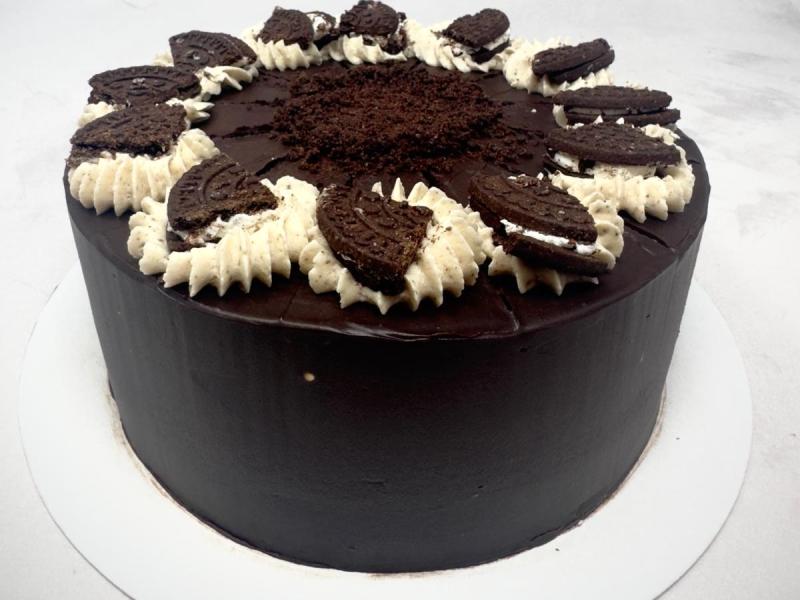 Ingredients
Fresh avocado, Muscovado sugar, gluten free plain flour blend (rice, potato, maize, tapioca, buckwheat), cocoa powder, bicarbonate of soda, baking powder, rice milk, xanthan gum, sunflower oil, vanilla extract, sea-salt. Icing sugar, sunflower spread (contains sunflower & vegetable oils, salt, vitamins, natural flavour & natural colour), Trex, 70.5% dark chocolate (0.5% soya lecithin emulsifier).
Biscuits: Sugar, Icing Sugar, Palm Fat, Gluten Free Oat Flour, Potato Starch, Soya Flour, Water, Palm Oil, Rice Flour, Rapeseed Oil, Cocoa Powder, Fat Reduced Cocoa Powder, Partially Inverted Sugar Syrup, Colour:Plain Caramel, Flavouring, Raising Agent:Sodium Hydrogen Carbonate, Stabiliser:Xanthan Gum, Salt, Emulsifier:Mono- and Diglycerides of Fatty Acids.
Allergen info: see ingredients in bold.
A lovely centrepiece, often given as a celebration cake. Therefore, please note this cake is not suitable for Royal Mail postage or via overnight courier, apologies to customers outside of London.