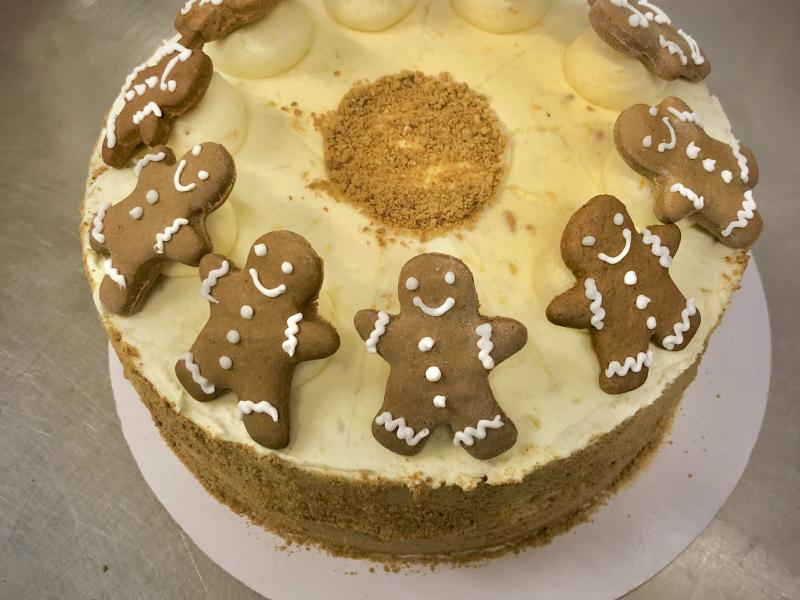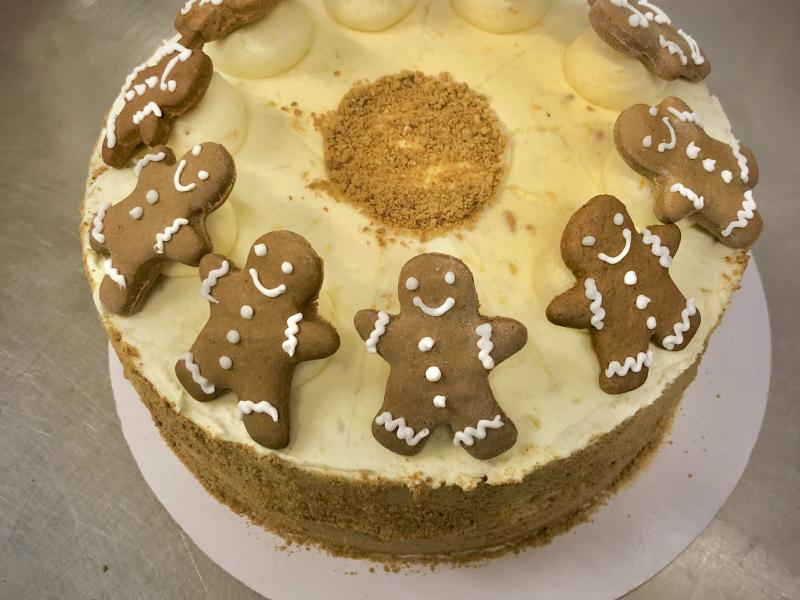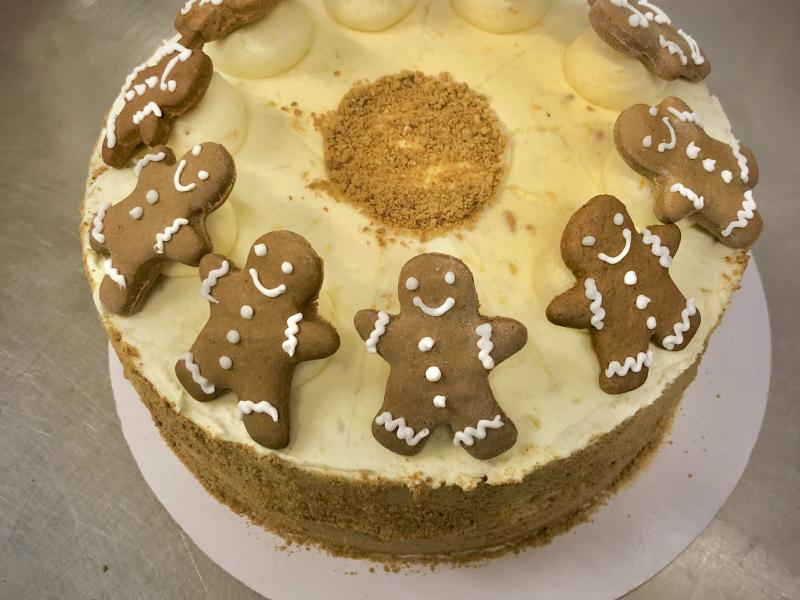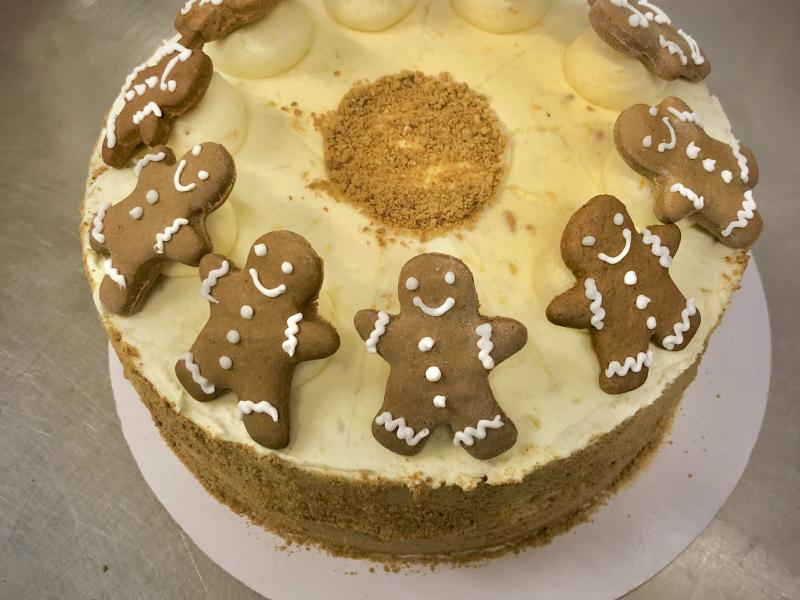 Ingredients
Free-range hen eggs, castor sugar, sunflower spread (sunflower oil, water, vegetable oil (sustainable palm), gluten & wheat free flour blend (gluten-free self raising, teff, xanthan gum, raising agents:gluten-free baking powder), stem ginger, ground ginger, dairy-free frosting (sustainable palm oil, rapeseed oil), homemade lemon curd (cornflour, gluten-free oat milk, fresh lemon zest, fresh lemon juice), ginger biscuits (light muscovado sugar, treacle, mixed spice, cinnamon, cayenne pepper, icing sugar).

Allergen info: See ingredients in bold.

A lovely centrepiece, often given as a celebration cake. Therefore, please note this cake is not suitable for Royal Mail postage or via overnight courier, apologies to customers outside of London.