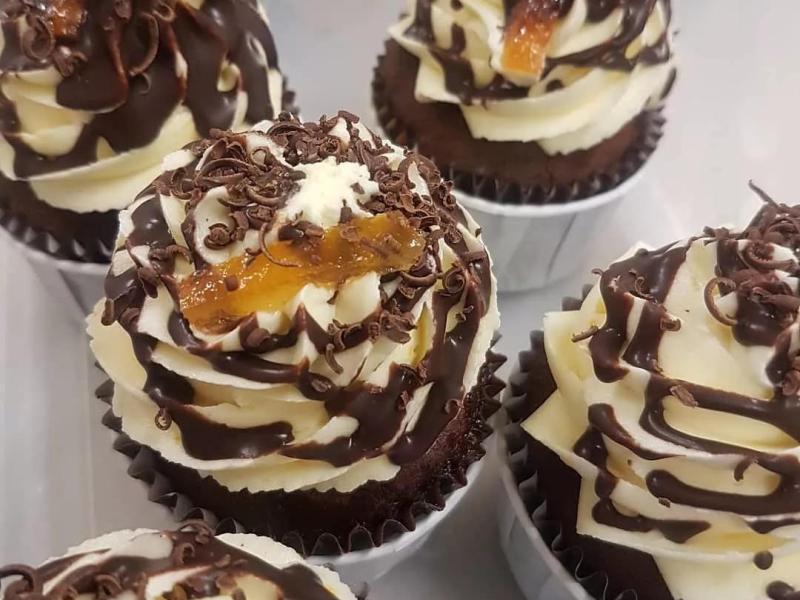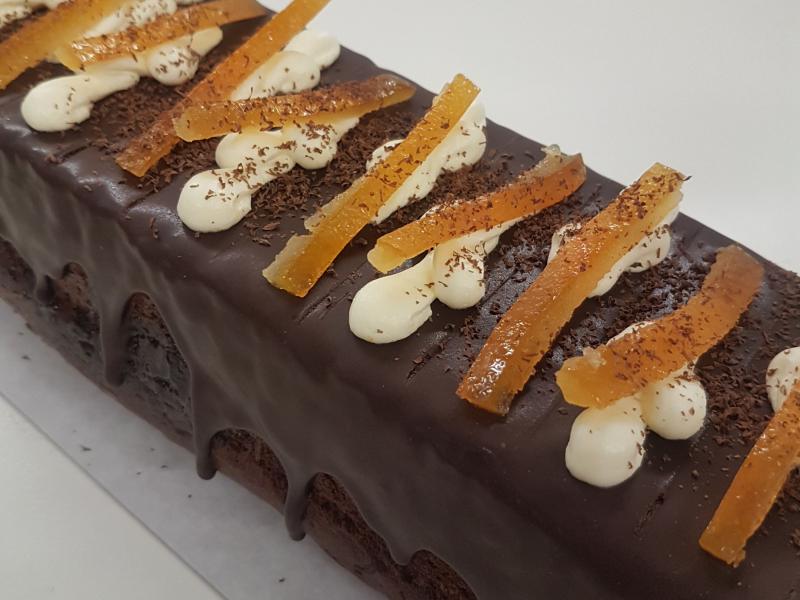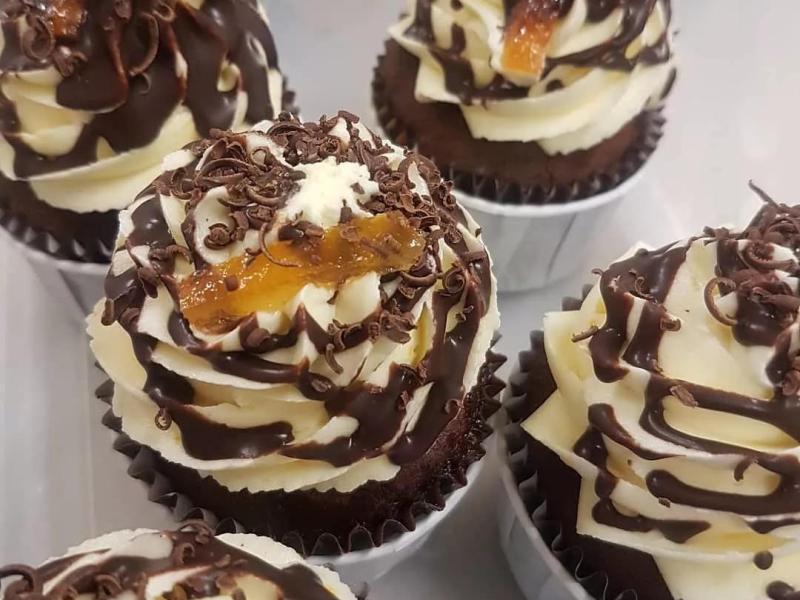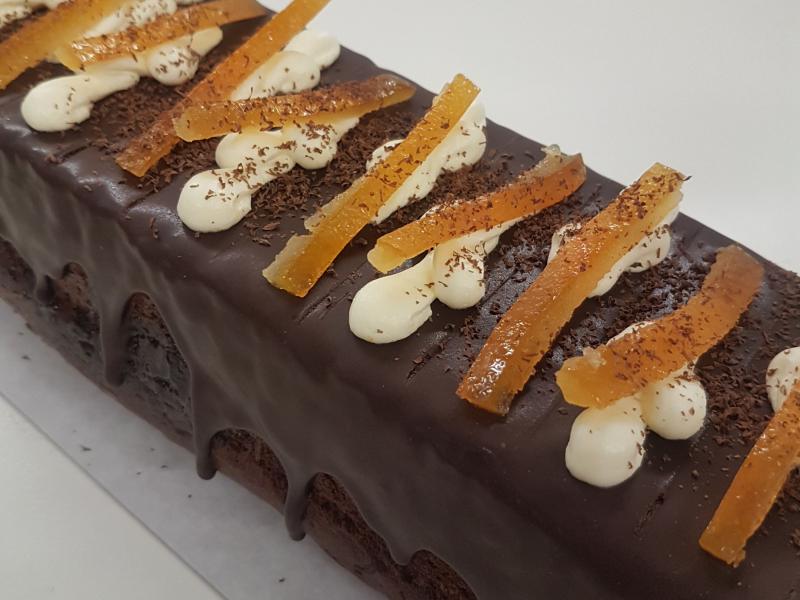 Ingredients
Dark (70%) chocolate (emulsifier: 0.5% soya lecithin), fresh orange zest, sunflower oil, Muscovado sugar, free-range eggs, rice milk, white wine vinegar, millet flour, brown rice flour, corn flour, cocoa powder, bicarbonate of soda, xanthan gum, sea-salt, gluten-free baking powder, icing sugar, marmalade (Seville oranges, pectin, sugar, citric acid), golden syrup, candied orange peel (sulphites), sunflower spread (contains sunflower & vegetable oils, salt, vitamins, natural flavour & natural colour).
Allergen info: see ingredients in bold.


As the cupcakes have delicate frosting decoration, the Jaffa log is too heavy and large neither are suitable for Royal Mail postage, and the cupcakes are unavailable for customer outside of London, as we can not use overnight courier.