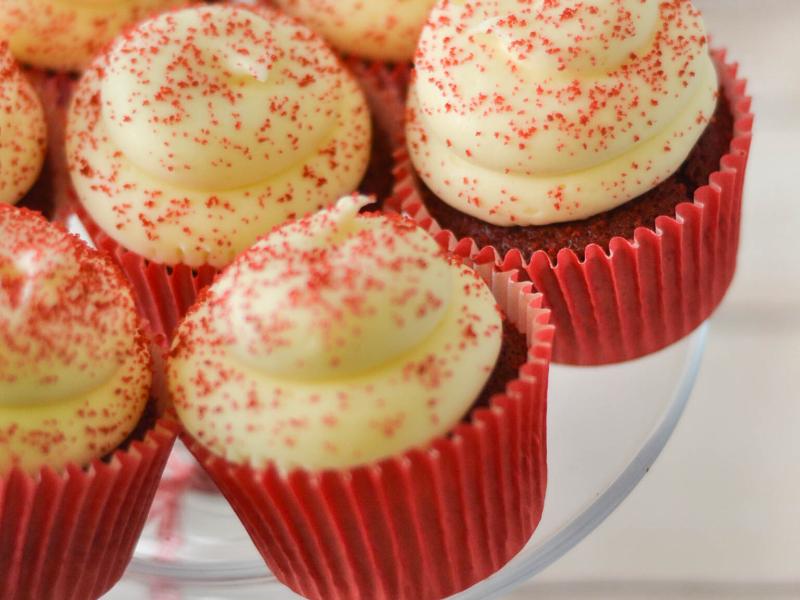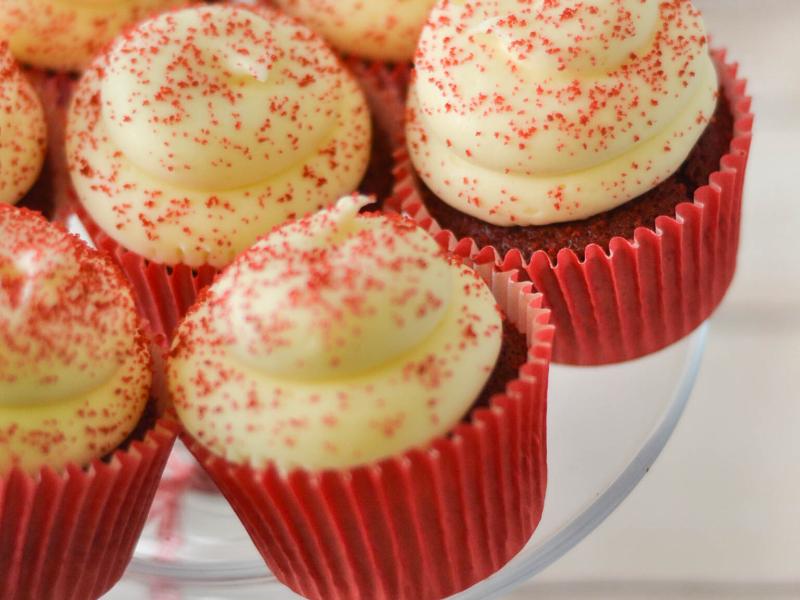 Ingredients
Coconut cream, sugar, chickpea water, sunflower oil, gluten & wheat free flour blend (rice, potato, maize, tapioca, buckwheat), cocoa powder, raising agents (gluten free baking powder, bicarbonate of soda), white wine vinegar, vanilla extract, sea salt, natural red food colouring (suitable for vegans). Vegan 'cream cheese': * Water, Coconut Oil, soya protein concentrate, Salt, Lactic Acid (Dairy-Free), Sugar, Thickener (Carrageenan), Natural Flavouring.
Allergen info: see ingredients in bold.
As the cupcakes have delicate frosting decoration please note cupcakes are not suitable for Royal Mail postage or the overnight courier (unavailable for customer outside of London).