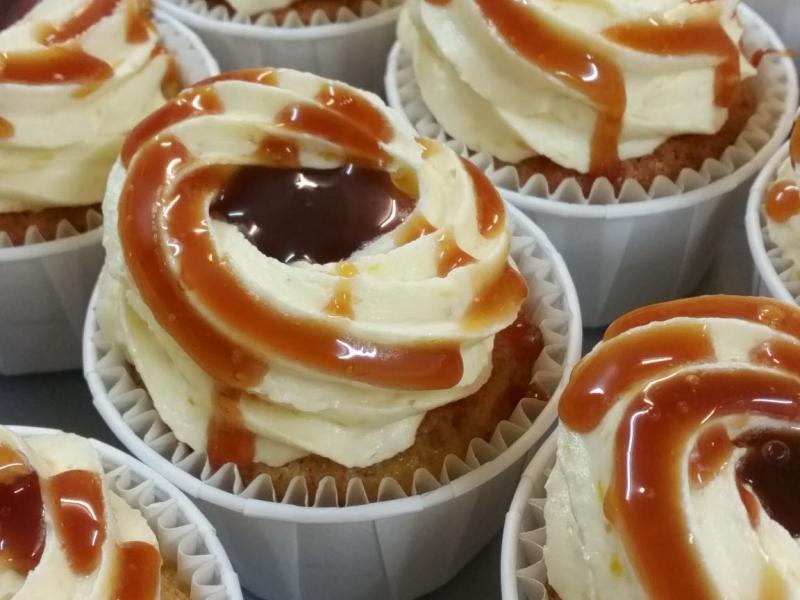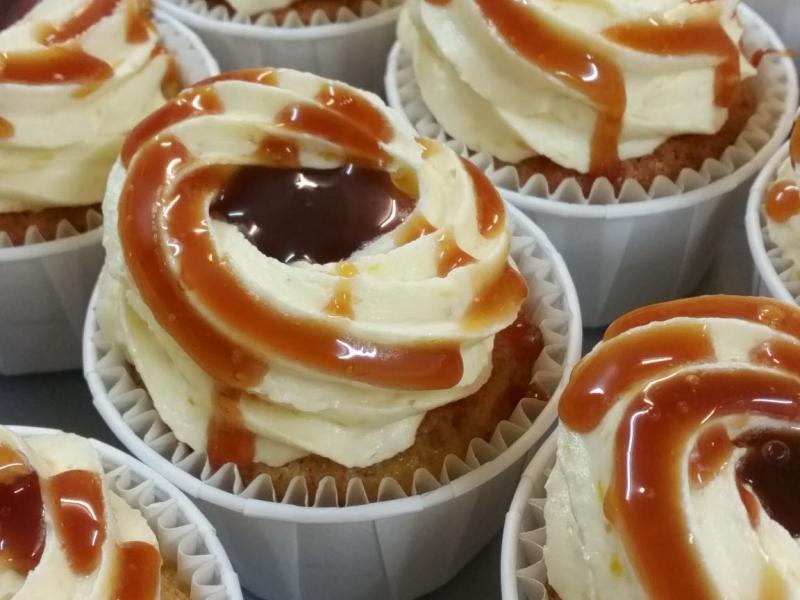 Ingredients
Natural sundried apricots (no sulphites in these ones), sugar, sunflower oil, soya milk & cream, cider vinegar, sea salt, gluten & wheat free flour blend (rice, potato, maize, tapioca, buckwheat, xanthan gum), raising agents (gluten free baking powder, bicarbonate of soda), sea-salt. Frosting: unsulphured apricots (as in sponge), icing sugar, sunflower spread (contains sunflower & vegetable oils, salt, vitamins, natural flavour & natural colour). Decoration: vegan salted caramel sauce, dried orange apricots* (these ones contain *sulphites),
Allergen info: see ingredients in bold.
As the cupcakes have delicate frosting decoration please note cupcakes are not suitable for Royal Mail postage or the overnight courier (unavailable for customer outside of London).